Google Workspace for Education Training
If you already use Google products as part of your teaching – or you're hoping to use them in the future – becoming certified in the use of these tools can give you complete confidence that you're using them in the most effective, impactful way.
Google offers a fantastic programme – Google Certified Educator (GCE) – that does just that: it helps you develop your Google Workspace skills and provides you with peace of mind that both you and your students are getting the most from Google's edtech.
Why Become Google Certified?
Great educators are flexible educators; they're always looking for new ways to engage with their students, and have a greater impact on the education sector as a whole. And, that's what Google certifications are all about. They help you to adapt your approach to do, even more, making it easier for you to incorporate effective edtech tools into your teaching repertoire, to help you inspire the great minds of tomorrow.
Google Certifications
There are two certificates within the Google Certified Educator programme: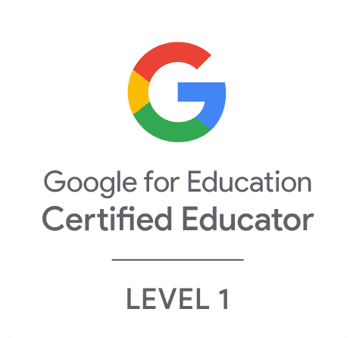 Google Educator Level 1 Certification covers a huge range of impactful Google apps that can help take your teaching to the next level, including Classroom, Drive, Docs, Slides, Sheets, Sites, Gmail, and Chrome. This foundational certificate gives you the knowledge you need to bring Google into the classroom with confidence.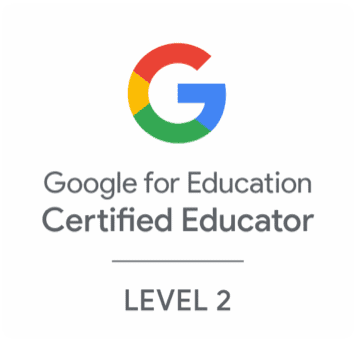 Google Educator Level 2 Certification covers all of the above Google apps in greater detail, along with some of Google's more interactive tools such as Google Earth and Blogger. Designed for educators with a core understanding of the Google Workspace, this advanced course goes deeper to help you use the apps in more powerful ways.
Each certificate is valid for three years, so you'll have complete confidence that you're using Google Workspace effectively and efficiently until you need to recertify.
Get in Touch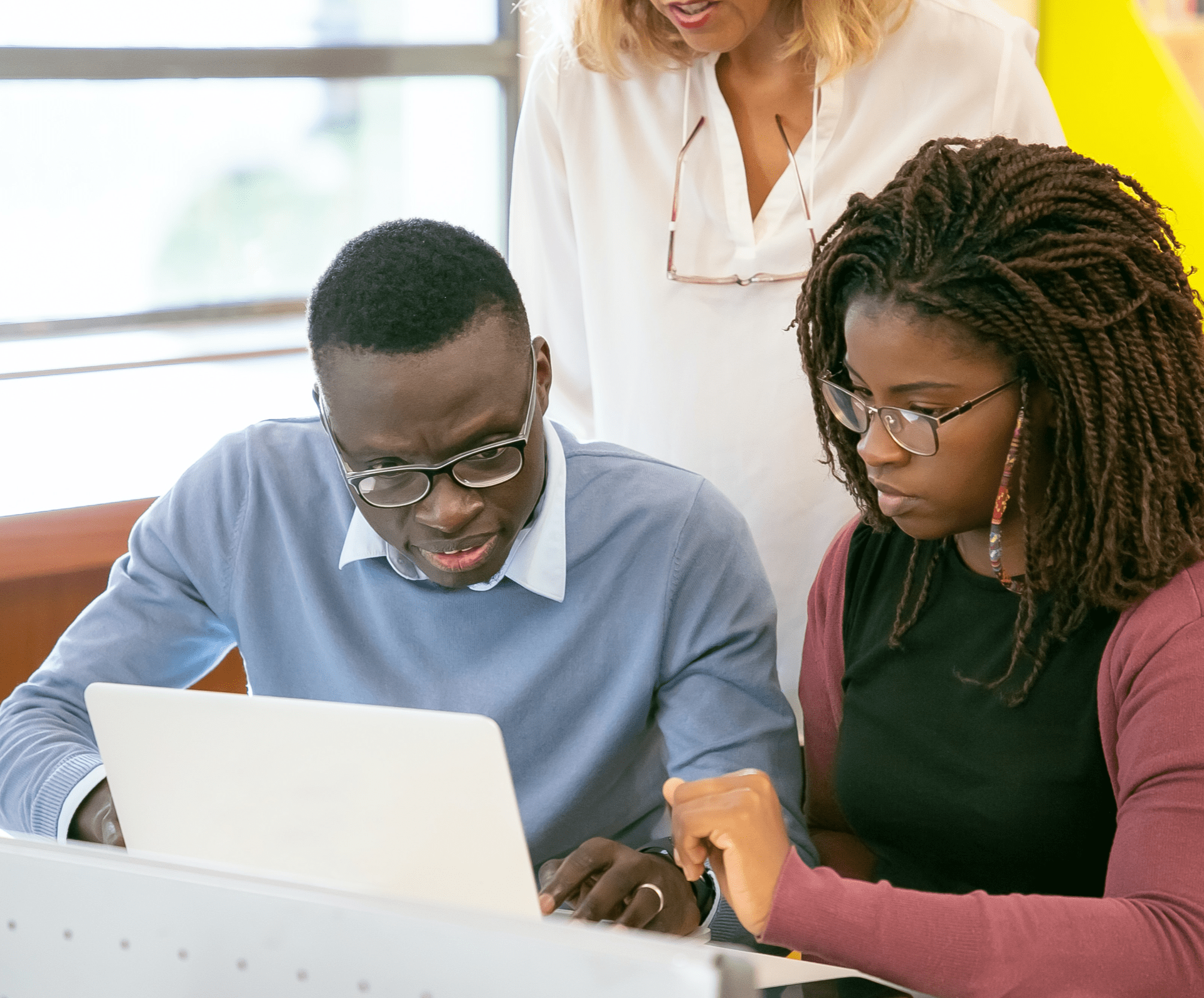 How do I Become a Google Certified Educator?
Both Level 1 and Level 2 qualifications are gained through a 180-minute online exam. To gain the certificate, you'll need to show that you have learnt how to use the tools competently and how this benefits your students.
If you're not ready to take the examinations, we can help. As an edtech consultancy, we work with educators like yourself to prepare them for the Google Certified Educator programme with fun, accessible, and informative training courses.
Supporting You to Support Your Students
At Happy2Host Education, we offer three Google Workspace for Education training courses, each helping you to boost your professional development and provide you with a solid understanding of edtech so that you can support your students in ways that truly inspire.
One Day Workshop

If you already know the ins and outs of Google Workspace, and use the tools regularly as part of your teaching, our one day workshop can help give you the extra confidence you need to take your exam. For L1 and L2.

Two Day Workshop

If you've never used Google Workspace apps in your classroom, our two-day workshop provides a comprehensive overview of the tools, helping you to gain a thorough understanding of how to use them. For L1.

Accelerated Workshop

Two hours of intensive training to fast track your professional development. This workshop is designed for educators who have the core skills needed to pass but would benefit from support and practice. For L1 or L2.
Included as standard with all our Google Certified Educator workshops is exam registration for each participant, and post-exam support if you need to resit the test. By attending an extra 1:1 online support session to focus on those specific areas that you found challenging, you'll receive a resit voucher to retake the test at a later date.
Get in Touch
Are You Ready to Develop Your Teaching Skills?
If you're ready to become a Google Certified Educator, we're ready to support you!. Get in touch to find out more about our workshops, and how Google Workspace can help you supercharge your teaching pedagogy and practice.
Get in Touch