St Ursula's Convent School
Redefining online standards for a Greenwich based girls school.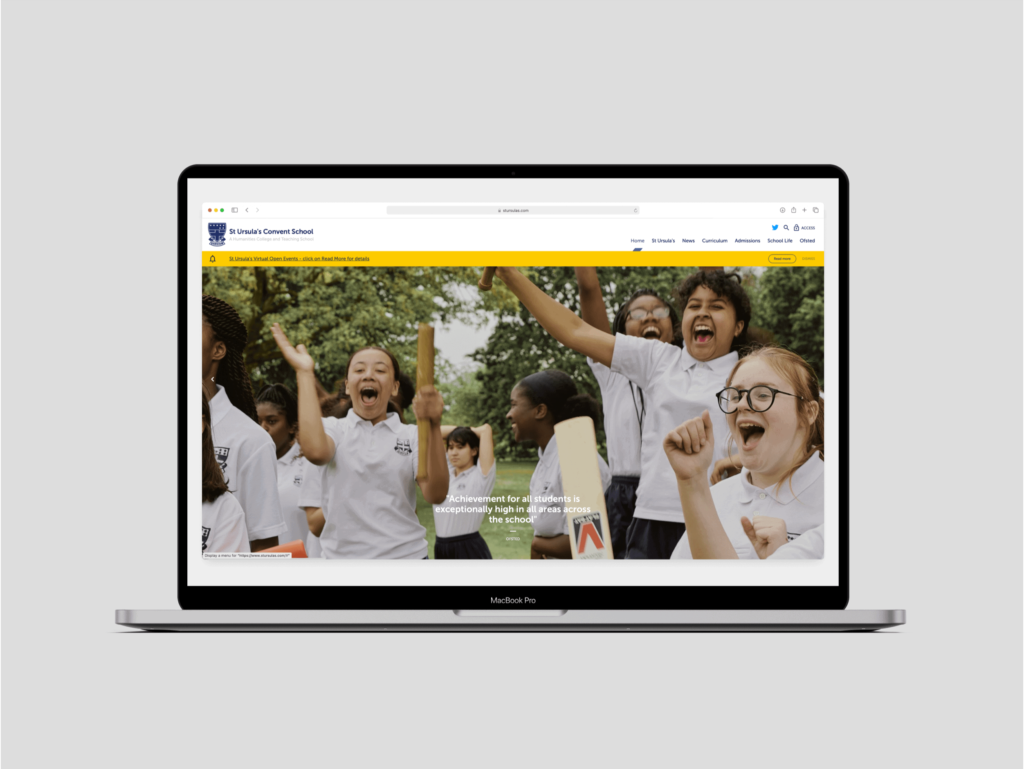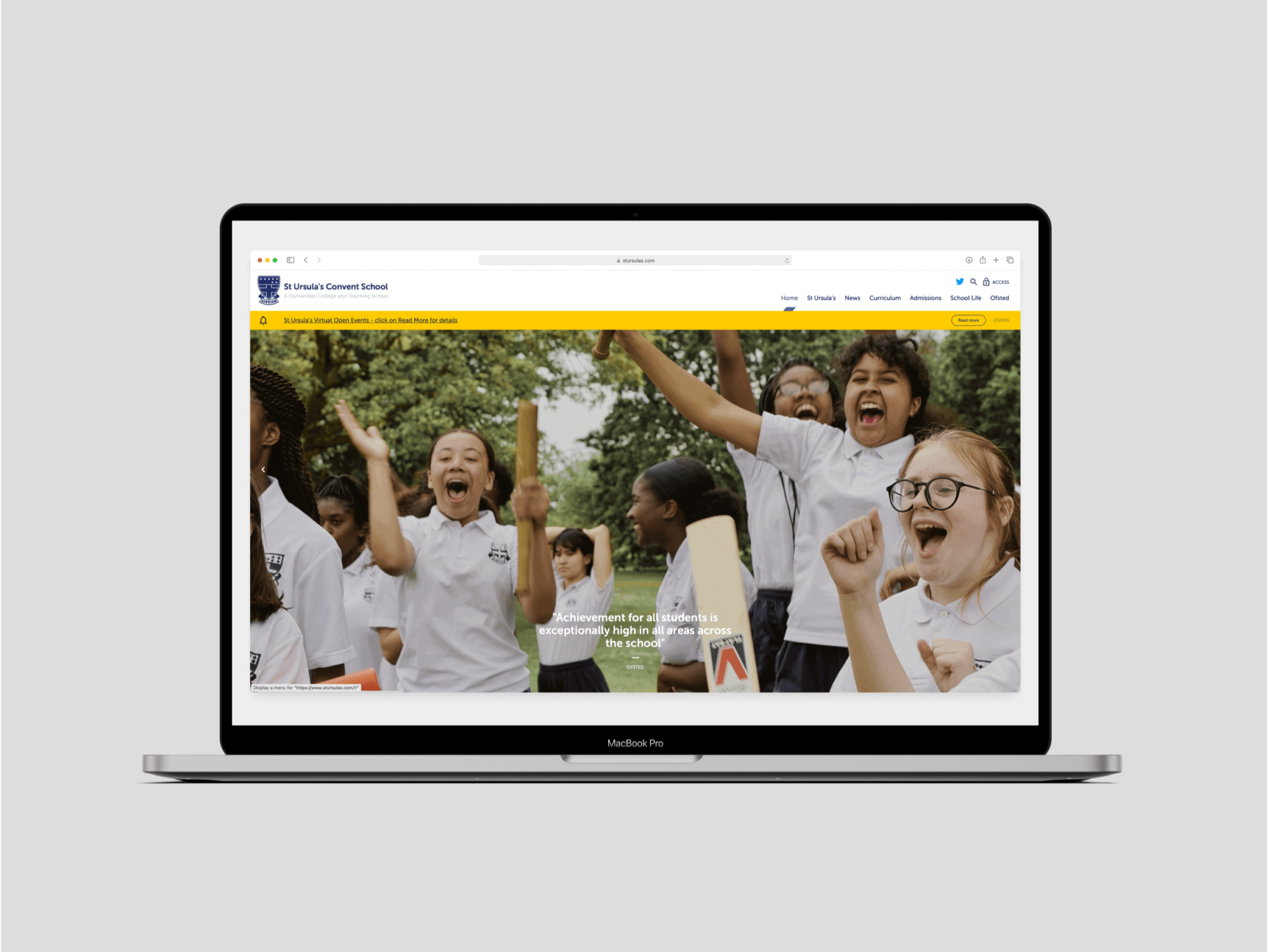 The Story
St Ursula's Convent School is a girls school based in the heart of Greenwich. As an educational establishment, their focus is primarily on engaging with students at GSCE level to guide them through secondary school life in preparation for exams and the prospect of college.
The school is proceeded by its reputation that as a result often sees an oversubscription of applicants due to its impressive track record (as recorded by Progress 8 on gov.uk).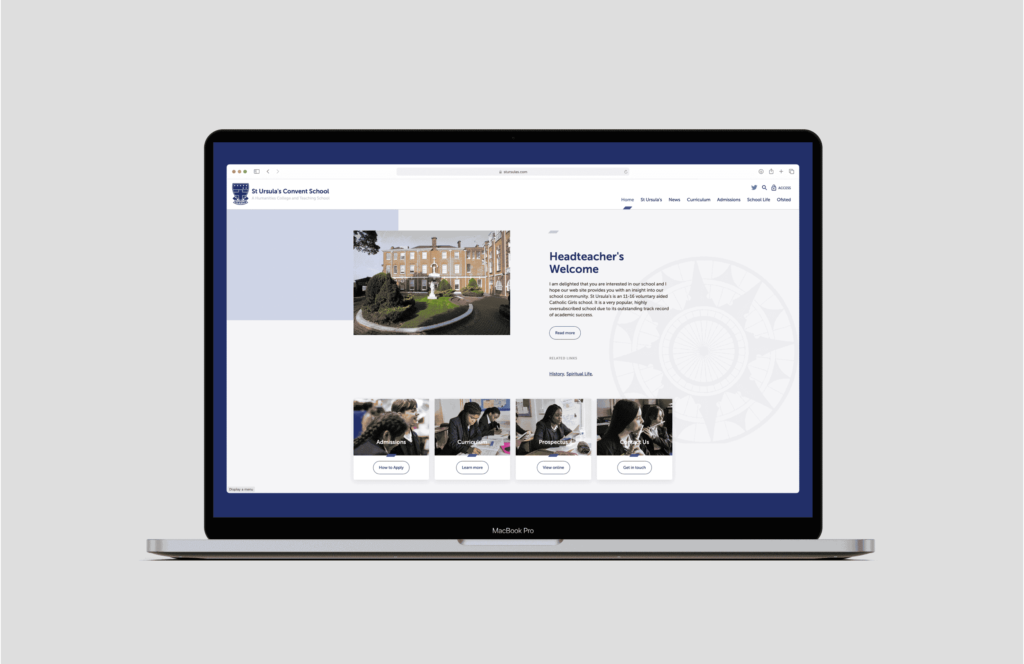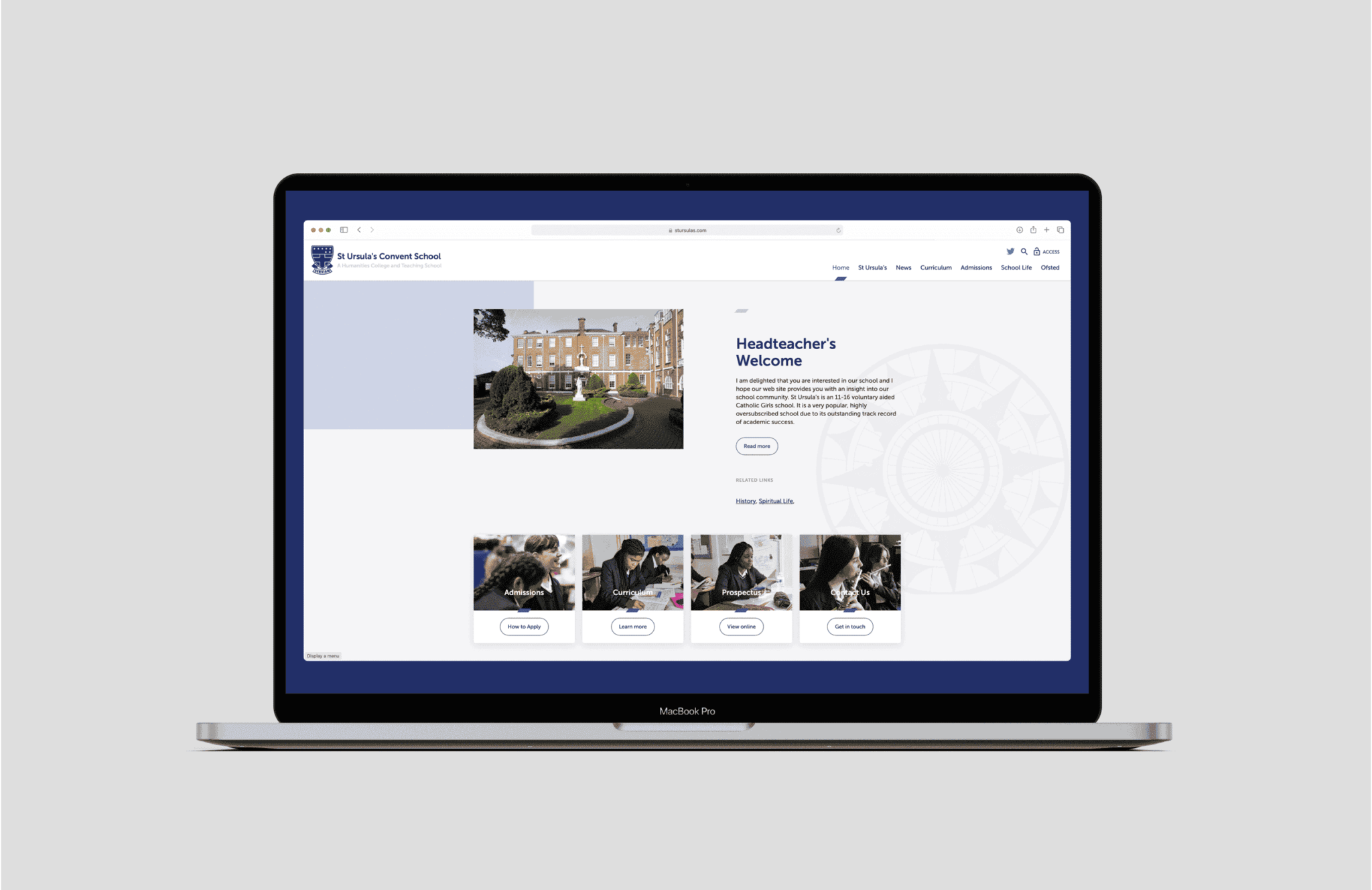 Our Approach
We held a discovery session with the staff at St Ursula's. The key outcome was that they wanted us to breathe life into their online platform as the existing solution was no longer suitable and very dated. They'd recently been scoring high with Ofsted and showing excellent results on Progress 8 – an initiative driven by UK Gov. With that, the stakeholders felt that Happy2Host were the team to help them find their true place on the web.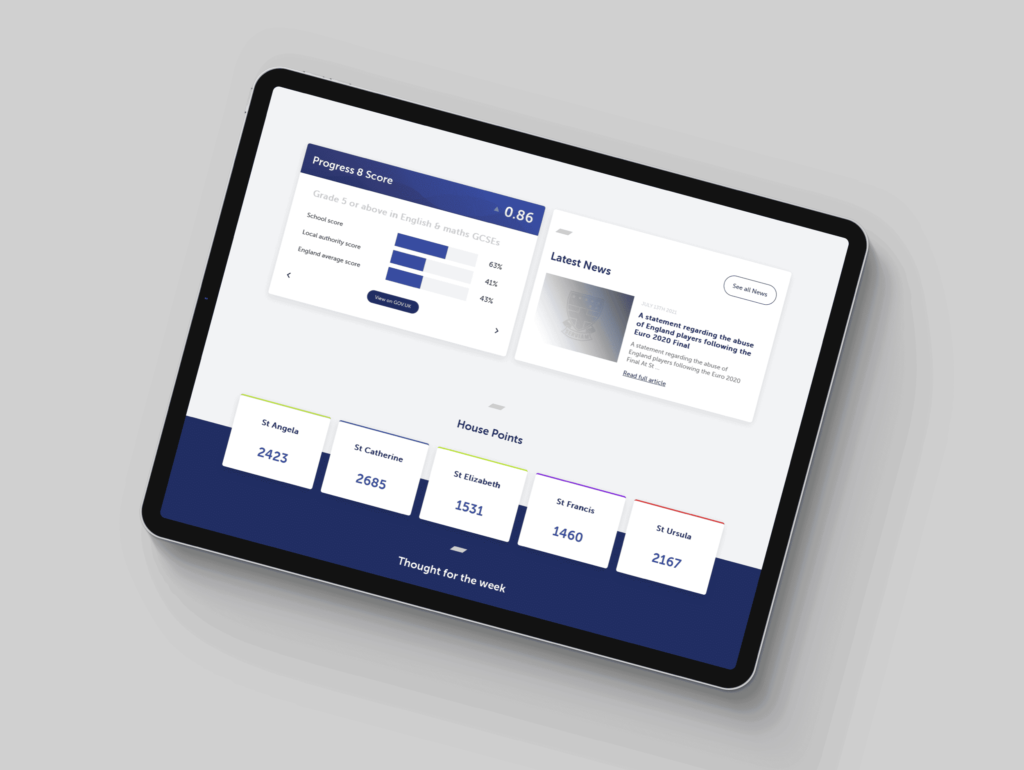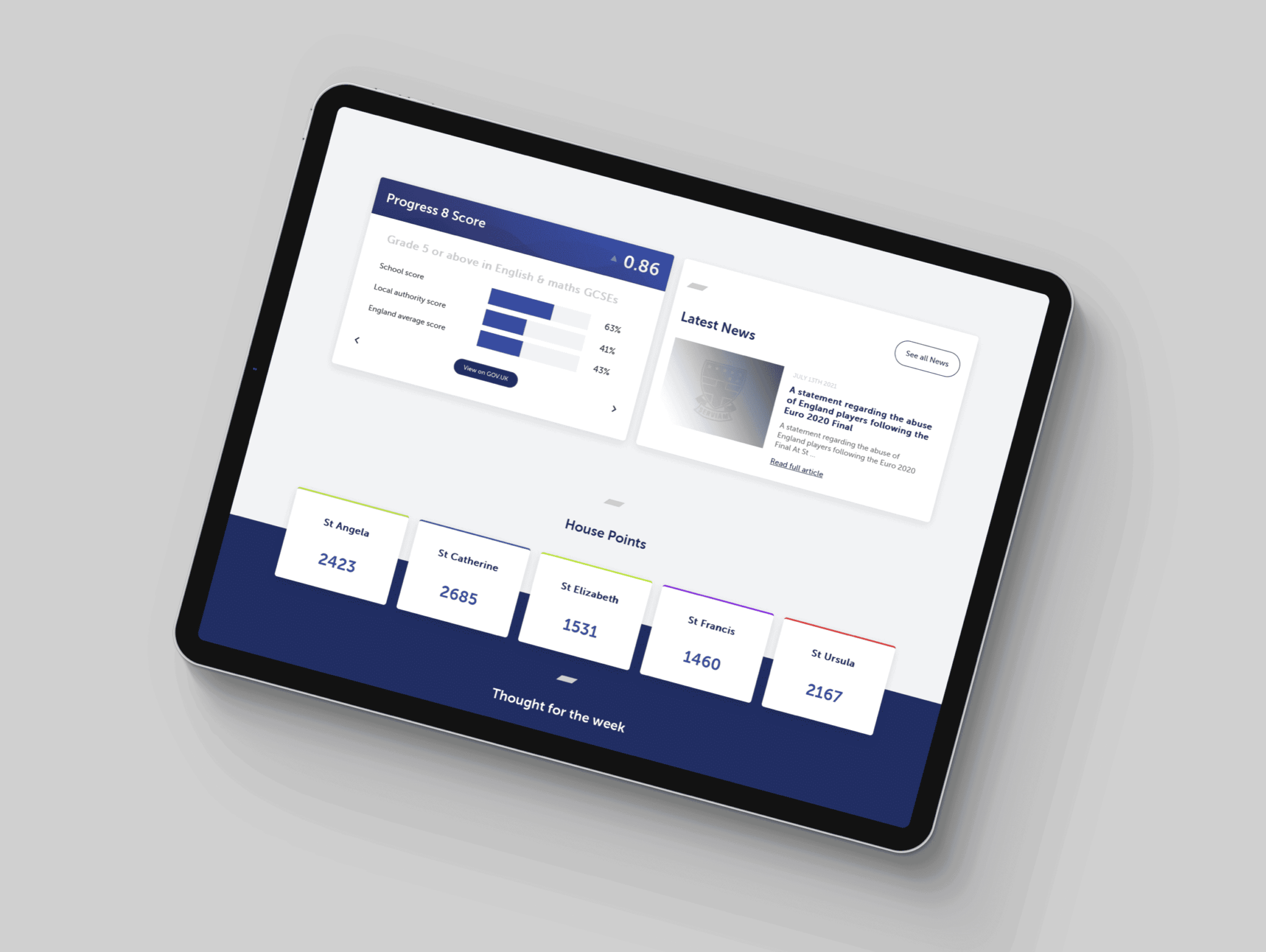 Design
Our design team faced the challenge of translating St Ursula's success into visual form and producing an experience reflective of that sensed when visiting the school.
We drafted a design that adopted a minimalist style – unusual for a school website perhaps, but we were clear on what aspects would adhere to this pattern and how we wanted to distribute the content.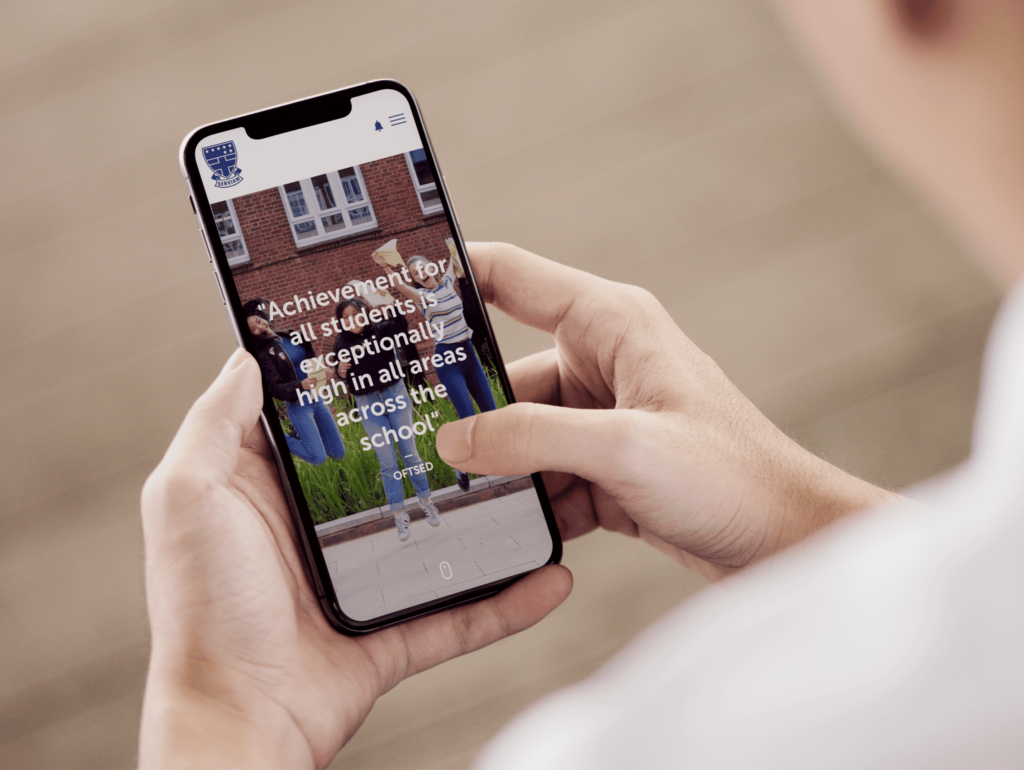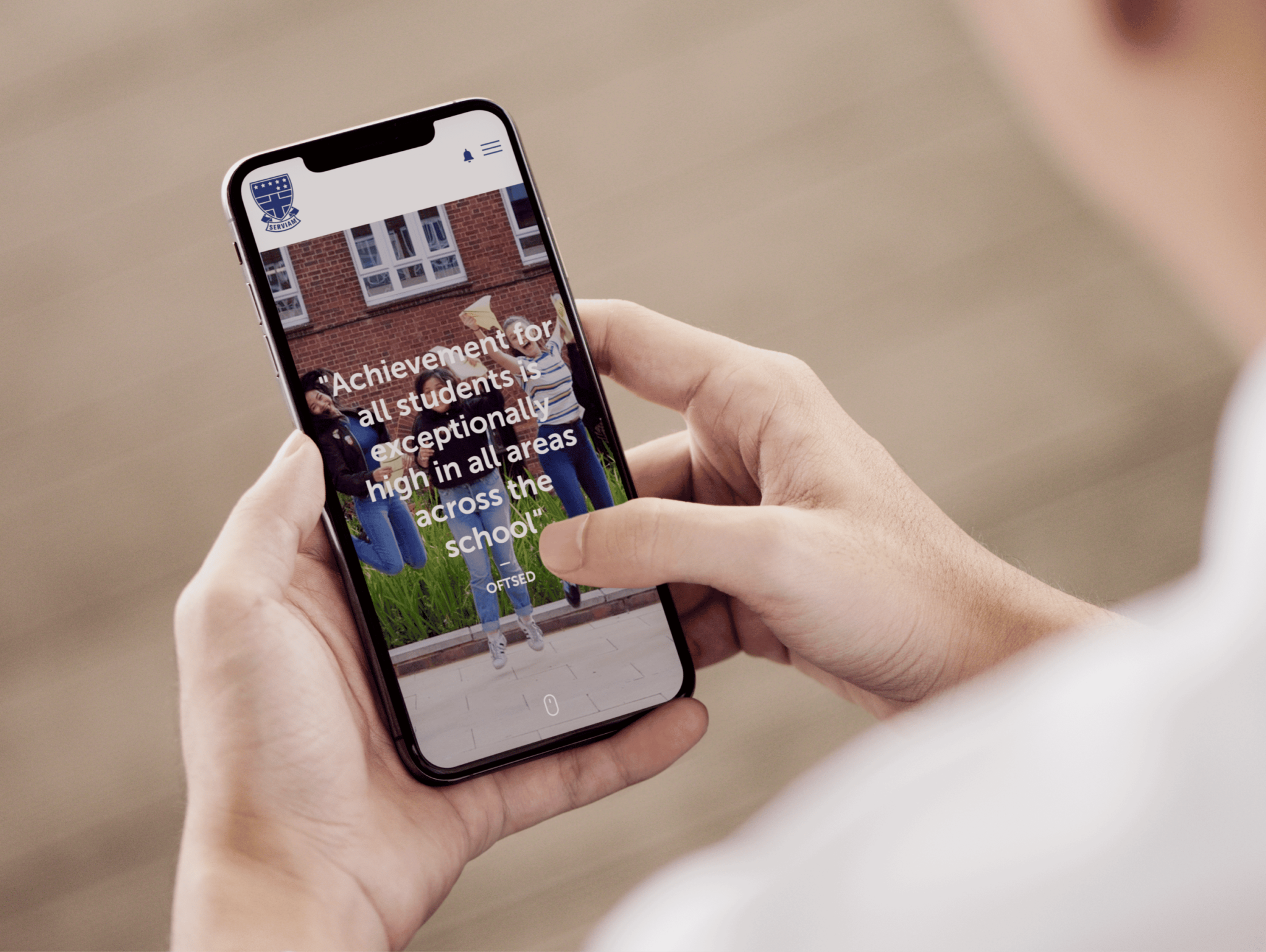 Progress 8
Equipping the school with tools to display content and pieces of information that really matter.
Performance scores are a KSP where schools and education are concerned. This system initiated by the government to measure the effectiveness of secondary schools, allows parents to compare information about each school.
We enabled St Ursula's school to display their information with a custom made component. Visitors could cross-check the information with the content show on the official Gov UK website.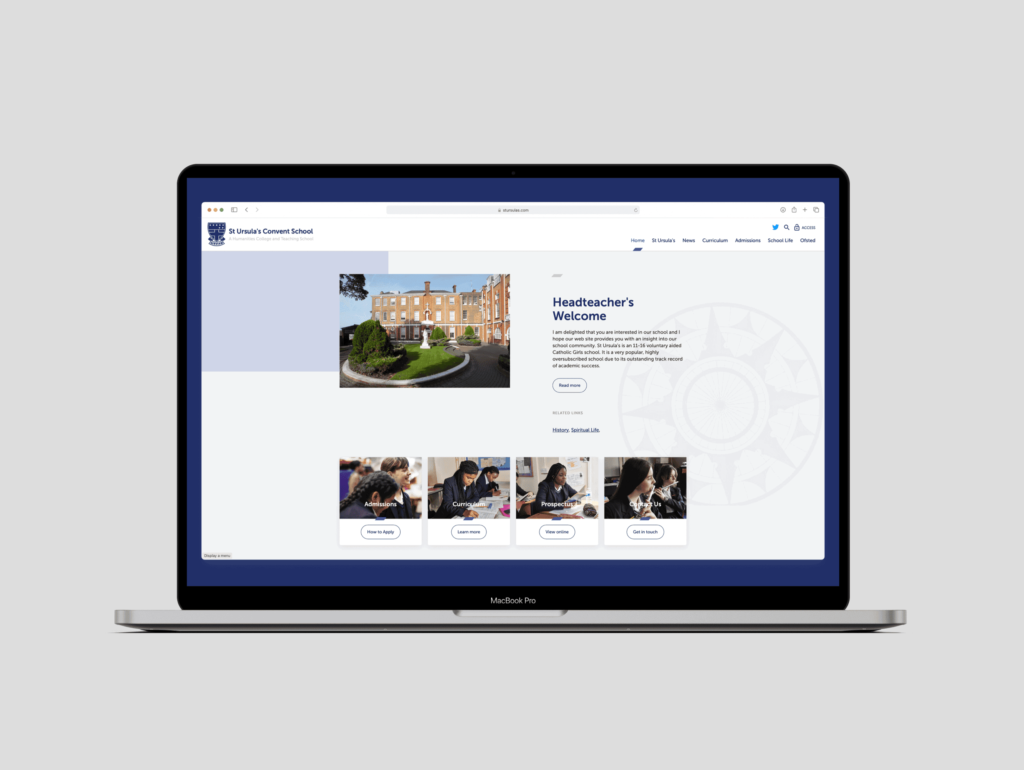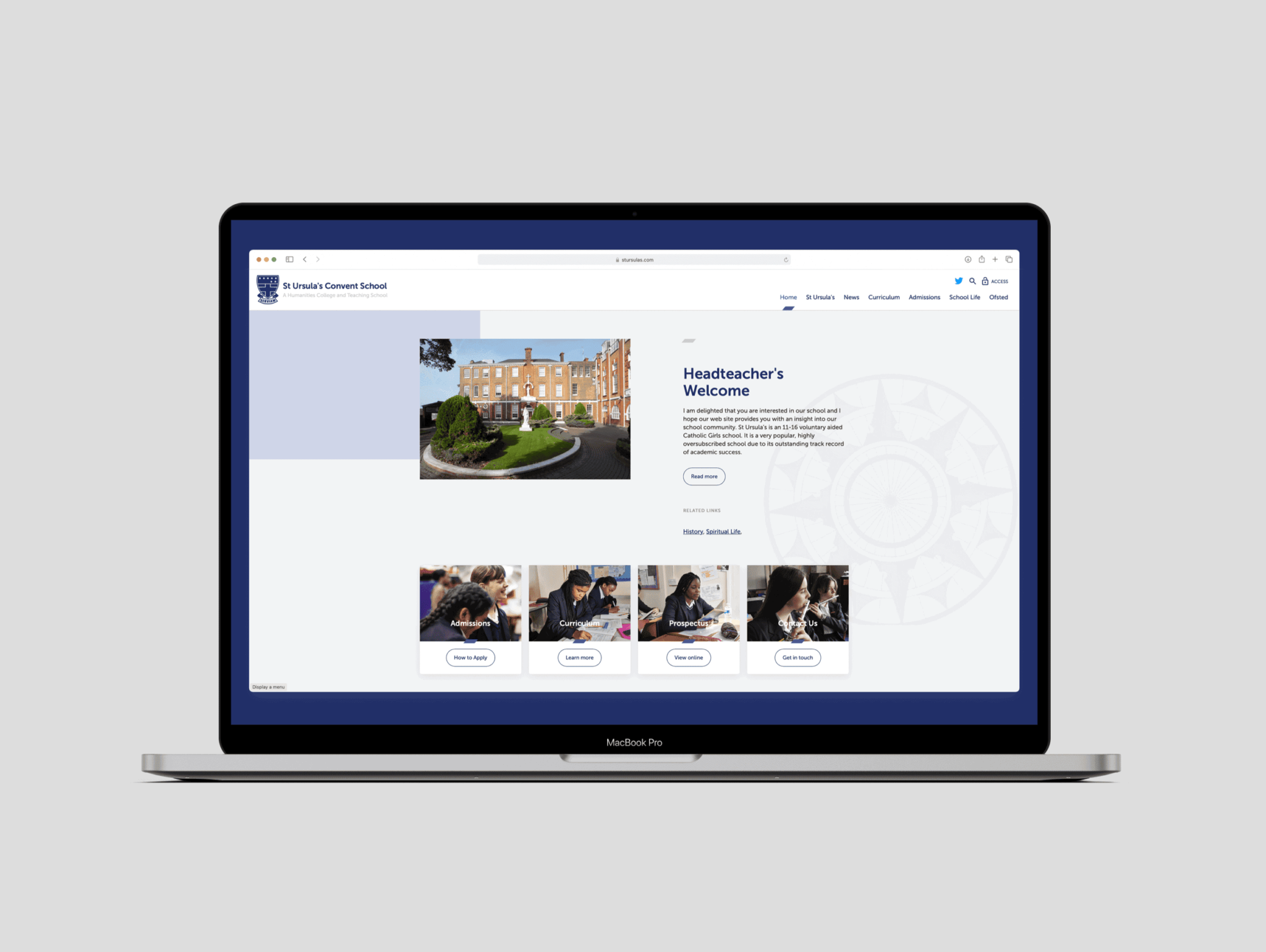 Creating a product to match the success of the school and leave visitors with a strong positive impression.
Design with consistency in mind.
Our design patterns were exercised for the layout of individual pages to main uniformity throughout the site.